Holiday Cottages in Warrenpoint, County Down, Northern Ireland

Self Catering Holiday Accommodation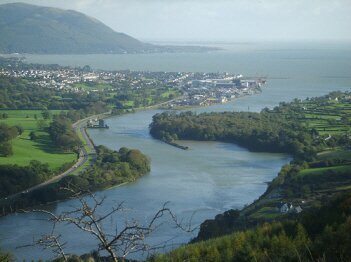 Warrenpoint Warrenpoint meaning "the point" lies on Carlingford Lough, south east of Newry.
Old Narrow Water Castle just outside the town is a three-storey tower house built in 1560 to protect the entrance to the Newry river estuary. Across the road is the New Narrow Water Castle built in 1840.
A small modern passenger Ferry service operates out of Warrenpoint to the quaint village of Omeath in Co. Louth, Republic of Ireland. The trip takes, amid spectacular scenery, about 15 minutes.
The award winning Municipal Park is a regular meeting place where locals, day trippers and holiday makers congregate. In the summer months the ornate bandstand plays host to many silver and brass bands from the surrounding locality.


Cedar Cottage : Warrenpoint : Price £480
Recently renovated to provide spacious, comfortable accommodation with an open plan kitchen and dining hall area leading into a cosy sitting room with gas fire. Two beautifully furnished bedrooms, Oystercatcher & Sandpiper. Nearest beach only 50 metres away. Full listing ...

Dolly's Cottage : Warrenpoint : Price £765 - 585
Superior luxurious holiday accommodation. Newly renovated and fresh to the holiday rental market in September 2013, this spacious house is furnished to a very high standard, offers period charm and guests every comfort. Enjoys spectacular views over Carlingford Lough. Full listing ...