Holiday Cottages in Newry, County Down, Northern Ireland

Self Catering Holiday Accommodation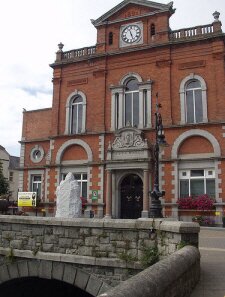 Newry meaning "the yew tree" is the third largest city in Northern Ireland and eighth on the island of Ireland.
The River Clanrye, which runs through the city, forms the historic border between County Armagh and County Down. It was founded in 1144 alongside a Cistercian monastery and is one of Northern Ireland's oldest towns.
It sits at the entry to the Gap of the North, close to the border with the Republic of Ireland. It grew as a market town and a garrison and became a port in 1742 when it was linked to Lough Neagh by the first summit-level canal in The British Isles. In March 2002, as part of Queen Elizabeth's Golden Jubilee celebrations, Newry was granted city status alongside Lisburn.
However, despite being the fourth largest city in Northern Ireland, it is not the fourth largest settlement. Newry was an important centre of trade in early Ireland because of its position between Belfast and Dublin. Newry has a reputation as one of the best provincial shopping-towns in Northern Ireland and also has two of the oldest churches on the island of Ireland.
For more information visit www.newry.com

No cottages currently available, why not try Warrenpoint or Rostrevor?