Holiday Cottages in Dundrum, County Down, Northern Ireland

Self Catering Holiday Accommodation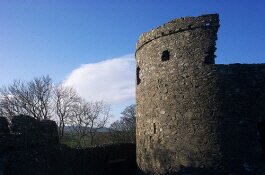 Dundrum is situated 4 miles outside Newcastle on the A2 road in the south west of County Down.
Besides being an attractive little trading harbour in a landlocked bay, Dundrum has the dramatically sited de Courcy's Castle, built by the Normans to dominate this part of County Down.
Close by it are Murlough sand dunes, where the National Trust has provided paths and notice boards enabling the walker to learn about the flowers, birds, geology and archaeology of an area whose surface shifts and changes.
For more info see Dundrum County Down.


Chances Mourne View : Dundrum : Prices £650 - 550
Beautifully presented first floor apartment with magnificent views over Murlough Bay Nature Reserve and towards the Mourne Mountains. This spacious 3 bedroom apartment is owned by retired champion racehorse trainer Noel Chance and boasts a wonderful open plan living area with waterfront balcony. Full listing ...


Dundrum Bay Holiday Homes : Dundrum : Prices £789 - 631
Offers contemporary accommodation with immediate views across the tidal Dundrum Bay to Murlough Nature reserve and further to where the Mountains of Mourne sweep down to the sea. All bedrooms ensuite. All shops and pubs are only metres away including some of the finest restaurants. Full listing ...