Hideaway Cottage

- Bangor - County Down - Northern Ireland
Profile
Virtual Tour
About
Tariff
Guestbook
Location
Contact Owner
Pay Owner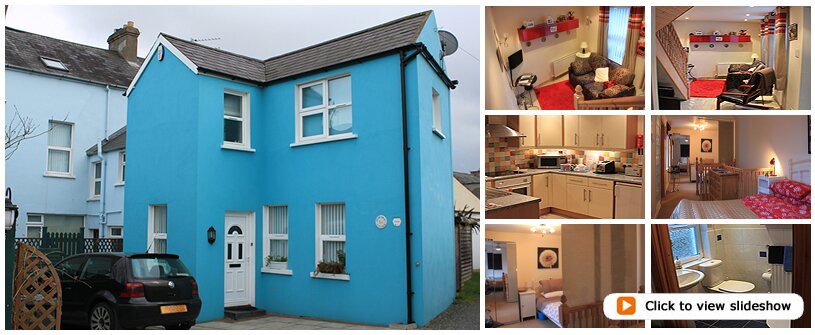 1 bedroom sleeping up to 3
- open plan upstairs with king size double & single
- drawn partition allows privacy for single bed
upstairs bathroom with shower, basin & w.c.
open plan living area with living area, kitchen and dining
tiled flooring with contemporary feel and spot lighting
flat screen 32" tv, dvd player & dvd library
fibre optic broadband
dining table suitable for four
fully equipped modern kitchen
electric oven & hob, microwave & fridge
washing machine & dryer, washing line, ironing facilities
patio area with garden furniture
cot & highchair available on request
sorry no pets & non smoking
great coffee shops & restaurants only a few hundred metres from your door
easy access to waters edge & marina, shops & library, local parks, leisure centre - all within a few minutes walk
train station only ten minute walk: trains to Dublin/Belfast/Holywood
completely redecorated spring 2012 and ready for guests, book early to avoid disappointment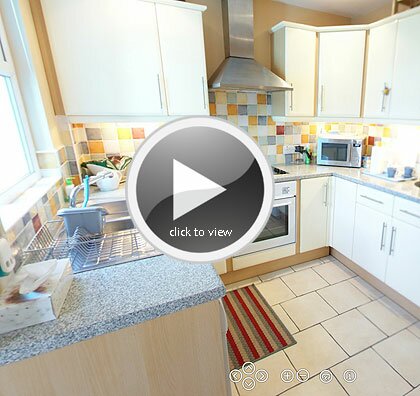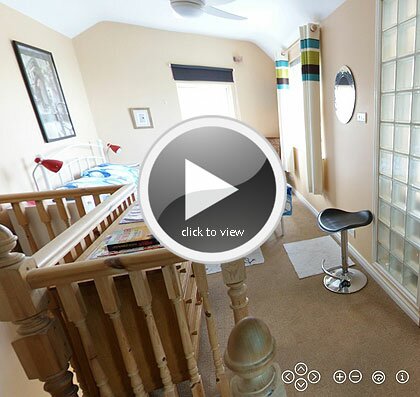 Hideaway Cottage is one of three cottages available at this location. Hideaway Folly (3 bed sleeps 6), Hideaway Two (4 bed sleeps 6)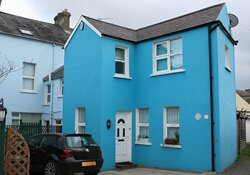 A uniquely situated Cottage in the heart of Bangor. Approached by a private laneway, the property has no passing traffic. So you can relax enjoying the privacy, with convenience to all amenities. The accommodation is kept in immaculate condition and just waiting for you!
This cottage will have great appeal for those seeking a relaxed holiday, yet within a 5 minute dander of all the towns amenities, including the world class Marina. Restaurants, Shopping centre, are all within a 'stones throw'! The local train, bus station and Leisure Centre are all within 10 minutes walk. Cottage has its own private car parking space and an outside sitting area. Although the cottage is compact, it has a fully fitted kitchen and eating area with a table and four chairs. The sitting area with flat screen TV offers all that is needed to unwind.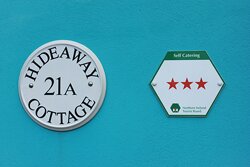 Upstairs the open-plan sleeping accommodation, will suit two + adults, as there is a kingsize bed and a single bed. The bathroom comprises of a Power shower, wash hand basin and w.c. The cottage is heated by oil fired central heating and has an immersion heater for water too.
All bed linen is included, together with towels for everyday use (not beach towels), these are included in the cost. The cottage is fitted with a security alarm. There is a no smoking policy in place! Sorry No Pets. There is Internet access available on prior request and a mobile phone that guests can use during their stay. Please advise Muriel of any requests prior to check in.
Train line provides easy access to Ulster Folk and Transport Museum in Holywood and of course much more!
Prices:
Prices per week unless stated otherwise

£ stg

 
July/August

415

Easter/Christmas/New Year/Halloween

415

Mid Season

385

Low Season

370

Small Breaks (3 nights)

n/a high season

230

Small Breaks (2 nights)

n/a high season

175
Special Offers
No offers currently available
Availability
Contact owner for available dates
Booking Details

£100 deposit secures booking with balance payable 6 weeks prior to arrival.
- check in 4pm, check out 11am
- rental Saturday to Saturday or by special arrangement
- 3% added to rental for card processing fees
- damage deposit applicable
What's Included
- linen/towels supplied free of charge
- electricity included
- central heating included

What's Not Included
Submitted by owner from cottage guestbook:

We had an amazing week, your Cottage is lovely and ideal for Bangor and all around the gorgeous country. Thanks so much for all your help and advice. We will be back soon!!
Colchester, Essex
Thank you so much for the wonderful hospitality. We enjoyed our stay so much and hope to be back real soon. Best wishes.
Ontario, Canada
Thanks for a fantastic stay in the little "Hideaway Cottage" - everything perfect. Our two year old boy particularly like the old fashioned bell on the bedside cabinet!! We'll definitely stay again if we come back to Bangor! 
Edinburgh
Helena and all the family are grateful for your hospitality and support during their father's illness
England
A lovely stay. Muriel & Chris very hospitable. Services at the doorstep allowed concentration on enjoying the scenery and the family visits. Wholesome food in Hideaway restaurants! And the wheaten Bread!!!! Enjoy as we have done!  
London
Nick's wedding. Absolutely fantastic 'little' cottage real home from home!! Great position for all that Bangor has to offer! We will definitely be back. Thank you.
We had a lot of fun at Hideaway Cottage. Would love to return one day. Lots of memories we will never forget. Welcome package was very much enjoyed and such a nice thought. Thanks for everything!
Fountain Hills, Arizona, U.S.A.
IREMAN GROOMSPORT  "Many thanks guys for a lovely stay, maybe next time we may do it at our leisure instead of crazy triathlon endeavours!!! But Oh, what a wonderful experience!!! - (By the way Alan came first in the Ireman ful triathlon with a time of 10.57.20 hours and Vinah completed the HALF IREMAN in 6.31.33, what a couple!!)     
Alan & Vinah, Gold Coast Hinkerland, Queensland, Australia

A wonderful home from home while working on the yacht before the coming season. I will be sad to leave the comforts and very full facilities. Many thanks too for your hospitality Muriel & Chris, for the starter pack and for your goodwill during the volcanic ash cloud delay!! Hideaway Cottage will get a five-star report for the Overwintering documentation of the Cruising Association!! 
Basel Switzerland

Not displaying correctly? Click to view

Assistance:
The cottage is unfortunately not viewable. It is directly behind the blue house (the leftest one). Access to the cottage is via the first left turn you see at the end of this block of houses to the right.
Rotating the view is available by the controls just above the + symbol. Clicking on the arrows on the road enables you to move location.
Click the marker (changes to red on rollover) in the top left for map view. Please note the address provided by Google Maps in the top left corner is not always accurate.
Have fun and we hope you enjoy your holiday ...
Contact the owner by phone:
Chris Nelson
Mobile
uk
+ intl
Website: click here
Property listed here since: March 2011
Like our site?
Please support us by informing owner that you found their dwelling on IrishCottagesDown.com. Thank you!
This Form: The contents of this form will be sent direct by email to the advertiser and will only to be used to enquire about booking this property.
IrishCottagesDown also keeps an archive copy as a back-up for advertisers. You can reference our privacy statement for more information.
Send Deposit/Payment:
Confirmed availability, cost and received a booking reference from the owner?
Fill in your information left to send
deposit / payment to owner ...
For your information:
Payments are handled by the owner and not IrishCottagesDown.com. Any queries or refunds should be addressed to the owner.
Payments over £100 are protected by your credit card company in the very unlikely event a problem should arise. All cottages on IrishCottagesDown are tourist board approved.
Payments are secure and processed by Stripe technology. Stripe works by using a javascript file to communicate your card details without saving any details to a server. It is like a quick chat and it all happens in the blink of an eye. The process is actually more secure than the SSL certificates although we have one of those embedded in this page as well (any queries as to security just email us). Process is also PCI compliant.