Holiday Cottages in Castlewellan, County Down, Northern Ireland

Self Catering Holiday Accommodation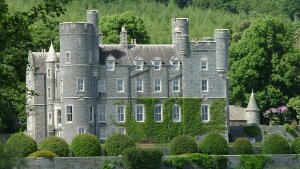 Castlewellan is situated in the foothills of the Mourne Mountains in an area of outstanding natural beauty.
Designed around the 18th century, the town with its wide tree lined streets and elegant squares is widely acclaimed for its striking plan form and the beauty of its natural surroundings. It also contains a variety of buildings of historic and architectural significance. Castlewellan Forest Park and Castlewellan Lake are situated to the northwest of the village. Castlewellan Castle overlooks the lake and the park.
For more information visit www.castlewellan.com


Meta's Cottage : Castlewellan : Prices £400 - 380
Recently renovated traditional style cottage which lies in an area of outstanding natural beauty nestled between the Dromara Hills and the Mourne Mountains. Surrounded by countryside, Meta's cottage is 11 miles from the popular seaside town of Newcastle. Castlewellan 8 miles, Banbridge 10 miles. Full listing ...