Holiday Cottages in Hillsborough, County Down, Northern Ireland

Self Catering Holiday Accommodation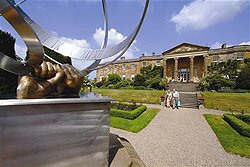 Hillsborough is great place to relax and unwind. On your list of things to do should be a stroll around the streets to appreciate the beauty of this Georgian village. The village also offers some very welcoming pubs with award-winning food and great craic and entertainment for all.
Hillsborough Castle, a two storey Georgian mansion, offers tours of its gardens and the Castle itself. The Castle was the venue for the signing of the Anglo-Irish Agreement in 1985.
A prominent feature of the east and south approaches to Hillsborough is a 5-mile wall which encloses the "Park Dam", an artificial lake, and the forest surrounding it.
The Forest Park not only offers nature walks but also adjoins the historic Hillsborough Fort.

Sorry, no cottages currently available in Hillsborough. Why not try Saintfield?