Holiday Cottages in Donaghadee, County Down, Northern Ireland

Self Catering Holiday Accommodation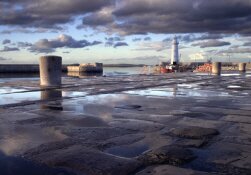 Donaghadee is situated on the east coast, about 18 miles from Belfast. It lies on the Ards Peninsula about five miles south east of Bangor.
Donaghadee is probably best known for its lighthouse and harbour, there has been a harbour there since at least the 17th century. Construction of the current harbour began in 1821. The harbour was designed to be deep enough for ships plying the 20-mile crossing of the Irish Sea to Portpatrick in south-west Scotland.
Grace Neills, in the centre of Donaghadee, is according to the Guinness Book of Records, Ireland's oldest public house opened in 1611 as the 'King's Arms'.
More information on Donaghadee can be found at www.visitdonaghadee.com.

Sorry, no accommodation currently available in Donaghadee.
Why not try Bangor?