White Gate Lodge

- Newcastle - County Down - Northern Ireland
Profile
About
Tariff
Availability
Guestbook
Location
Contact Owner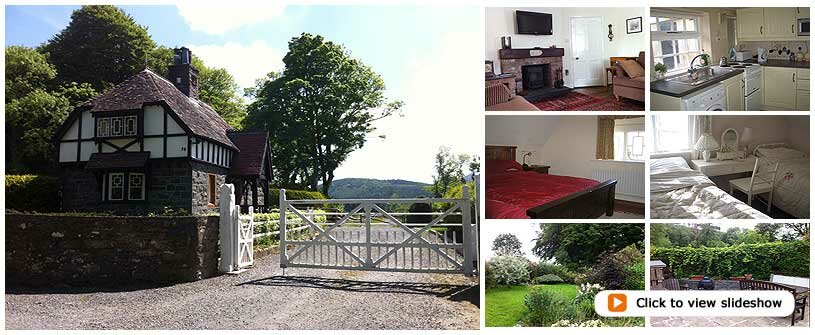 3 bedrooms sleeping up to 6
- double bedroom & ensuite, downstairs
- double bedroom
- twin bedroom

ensuite with shower, basin & toilet
bathroom: bath, basin & toilet
comfortable lounge with sofas, wood burning stove
plasma tv with sky connection, cd player
wifi internet access available
bright traditional fully equipped kitchen, microwave
electric oven & hob, fridge, freezer (in outhouse)
washing machine & dryer (patio shed), iron & ironing board
dining area suitable for six
high standard landscaped gardens, private & gated
summer house is available for sole use by guests to enjoy the stunning views in all weather
access Tollymore Forest Park from your doorstep
perfect location for hillwalkers with varied walks on your doorstep
central heating & electricity included
bed linen & towels included
house trained pets are welcome, by prior arrangement
ample car parking space (4 cars)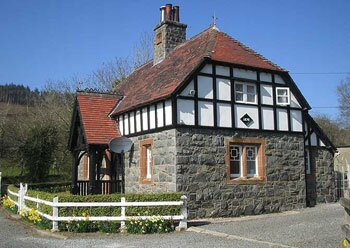 White Gate Lodge is in an outstanding location on the perimeter of Tollymore Forest Park with views over the Mourne Mountains. The Gate Lodge was the western Gate Lodge to the former Earl of Roden Estate. The estate was sold to the Forestry Service at Tollymore Forest in the mid 20th Century.
Nestling at the foot of the Northern slopes of the stunning Mountains of Mourne, this period listed Gate lodge, built in 1876, is ideal for a family of up to 2 adults and 4 children.
The house is located in beautiful countryside and is furnished to an exceptionally high standard. Boasting 3 bedrooms, 1 downstairs with shower room/wetroom, 2 further bedrooms and bathroom upstairs.
There is a living and dining area downstairs with a wood burning stove. Guests can also enjoy the use of Sky Television, broadband internet connection with wifi and a plasma TV.
A Personal Message from Philip and Nicola
We would like to share a few personal thoughts with you as you consider your holiday in The famous Mountains of Mourne:
White Gate Lodge is not just another rental cottage on the web, it is also our very special holiday home. We maintain a very personal interest in this property, ensuring that you relish the experience of staying here as much as we do. Many people who have rented White Gate Lodge as strangers have subsequently become friends and seek to return again and again. Nothing pleases us more.
So why should you pick this property over all the others from which you could choose?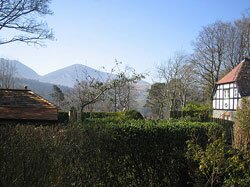 Location is a good place to start, as White Gate Lodge is barely 45 minutes drive from Belfast City Airport/Harbour and less than 10 minutes from the nearby seaside resort of Newcastle, County Down. It is superbly located for exploring the whole of the Mountains of Mourne and beyond.
It's a house steeped in history, built in 1876, and being a listed building is constantly being maintained to a very high standard both inside and out. The gardens have been personally landscaped, with various seating areas, to make the most of the views of the Mourne mountains. A summer house is available for the sole use by guests to enjoy the views in all weathers.
If you like adventure activities - the Tollymore National Outdoor Centre is literally over the back fence. If you like walking in the forest or in the mountains - walks ranging from minutes to hours start just 50 feet from the front door. Horse riding available locally. The famous Royal County Down Golf course - less than 10 minutes drive.
The local area is rich in history, with exciting places to explore and fun things to do for all ages. The friendly people, the local cuisine and the spectacular scenery are, very simply, hard to beat. It's no wonder the Mountains of Mourne are one of the primary choices for hill walkers, rock climbers, painters, authors, photographers, bird watchers and anyone seeking inspiration and relaxation.
To summarise, whatever your holiday requirements are, our primary focus is about ensuring that you have an all round memorable and fabulous holiday in probably one of the most beautiful parts of Ireland. Please fell free to call us or email us with any queries or questions you might have, we will be delighted to help you with information or the benefit of our fabulous experiences of this "area of outsanding natural beauty".
If we don't know the answer, we'll endeavour to find it for you!
Prices:
| | |
| --- | --- |
|   | £ stg |
| 7 nights | 550 |
| 6 nights | 480 |
| 5 nights | 410 |
| 4 nights | 340 |
| 3 nights | 270 |
| 2 nights | 260 |
July, August, Christmas & New Year, Easter:
Check-in day Saturday only & minimum stay 1 week
Special Offers
No offers currently available
Availability
See availability tab above
Booking Details

£200 deposit secures booking with balance payable 6 weeks prior to arrival.
- security deposit of £200 applicable
- check in 3pm, check out 11am or by prior arrangement



Download
White Gate Lodge
Booking Form
What's Included
- linen/towels supplied free of charge
- electricity included
- central heating included

What's Not Included
Submitted by owner from cottage guestbook:

What a cottage, this amazing Irish cottage is full of Irish history, close to the famous Mountains of Mourne in Northern Ireland . The house was really well equipped and the gardens are beautiful. The local area was full of interesting things for a family. Our host could not have been more helpful. We would absolutely recommend this property."
Mr & Mrs Bob Kelly, Chicago USA
"What an absolutely delightful Cottage. We wanted to try out an Irish cottage to see what it was like and we were so impressed we have decided to go house hunting on our next trip."
Mr & Mrs Forest, Devon, UK
"Clean, neat, tidy and everything is new. And only a short drive away from Newcastle Co Down in Ireland Superb location". Mr Jed Baker, Kansas USA
"We found it peaceful and quiet, a welcome break and of course the weather was typically Irish. The cottage itself was great and the gardens perfect."
Mr and Mrs Fairchild, London, UK

Not displaying correctly?
Click to view
Assistance:
The Lodge is straight ahead as you look. Rotating the view is available by the controls just above the + symbol. Clicking on the arrows on the road enables you to move location.
Click the marker (changes to red on rollover) in the top left for map view. Please note the address provided by Google Maps in the top left corner is not always accurate.
Have fun and we hope you enjoy your holiday ...
Contact the owner by phone:
Philip or Nicola
Mobile:
uk
+ intl
Website: click here
Property listed here since: February 2014
Like our site?
Please support us by informing owner that you found their dwelling on IrishCottagesDown.com. Thank you!
This Form: The contents of this form will be sent direct by email to the advertiser and will only to be used to enquire about booking this property.
IrishCottagesDown also keeps an archive copy as a back-up for advertisers. You can reference our privacy statement for more information