Shoemakers Cottage

- Bangor/Ballyholme - County Down - Northern Ireland
Profile
About
Tariff
Availability
Guestbook
Location
Contact Owner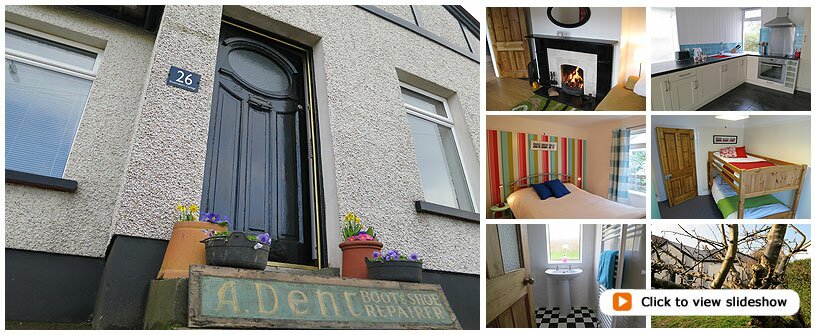 3 bedrooms sleeping up to 6
- double bedroom
- double bedroom
- bunk bedroom

bathroom: bath, shower, basin & toilet
living room with open fire, tv & dvd player
wifi internet access available
kitchen & dining has additional lounge area
fully equipped modern kitchen
electric oven & hob, microwave, fridge freezer, dishwasher
utility room with washing machine & drying area
dining seating for six
large enclosed garden, garden furniture available
electricity & central heating included
bed linen & towels included
starter fuel for open fire, welcome pack
guide dogs welcome only, no smoking indoors
ample car parking space
former shoemaker cottage recently restored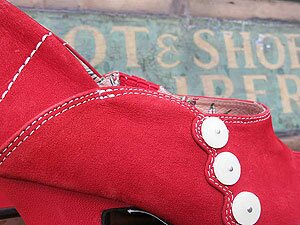 Shoemakers Cottage is a recently restored shoemakers workshop and residence in Ballyholme/Bangor. The original workshop is now the large kitchen/dining area with 3 bedrooms (2 double, 1 bunk, sleeps 6), cosy lounge with open fire, spacious, secure garden and off-street parking.
Ideal for families or couples it has shops, restaurants and beach on its doorstep and is 15 minutes walk to Bangor town centre, Ballyholme Yacht Club, Aurora Aquatic Centre, Bangor Golf Club and Pickie Fun Park. The cottage makes an ideal base for visiting friends, touring and exploring the rest of Ireland.​
The Story of Shoemakers Cottage
A piece or parcel of building ground was purchased on the 19th of February 1923 by Frederick John Brice, Property Broker and James Finlay Brice, coal merchant and Lester Irving, building contractor all of Bangor in the County of Down in the Barony of Lower Ards. The land was situated in the town land of Ballyhome in the Town of Bangor. The land was sold to Jacob O'Neill, Hackney Motor Car Proprietor and Hugh Kyle Druggist, in 1923 both of Bangor in the County of Down.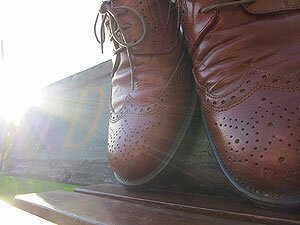 Jacob and Hugh built Shoemakers Cottage, originally as a small residential cottage on a strip of this land facing Waverly Drive. It was sold to Edith Dent, widow from Shandon Drive Bangor on 28th day of November 1923. Edith assigned the property to her son Albert Dent (shoemaker) and his wife Catherine Gault Dent on 10th day of January 1928.
It appears that Edith never lived in the property but was involved in its construction, bought it and then assigned it to her son and daughter-in-law. Albert set up and continued to run his boot and shoe repairs shop from the premised in the wooden rooms until in February 1959 when he and Catherine sold the house to Ida Love, spinster of Mullagh, Dungannon in the County of Tyrone.
The cottage was extended by Ida Love to include a new bathroom and kitchen. There are now two old kitchens, the larger of the middle right rooms and the utility room. The kitchen was moved to the workrooms in 2011 and a major refurbishment completed in 2014.
The original shoemakers sign – 'A Dent Boot and Shoe Repairers' and a few shoe lasts where found during renovation and are now displayed. The laneway which runs beside the house is called Shoemakers Lane.
We hope you enjoy your stay.
Prices:
| | |
| --- | --- |
| Prices per week unless stated otherwise | £ stg |
|   | |
| July/August | 520 |
| Easter/Christmas/New Year | 520 |
| Mid Season & Halloween | 470 |
| Rest of Year | 420 |
| Bank Holiday 3 nights | 320 |
| 3 nights | 280 |
| 2 nights | 220 |
Special Offers
No offers currently available
Availability
See availability tab above
Booking Details

£100 deposit secures booking with balance payable 4 weeks prior to arrival.
- check in 4pm, check out 11am or by prior arrangement
- rental Saturday to Saturday or by special arrangement
- damage deposit £100 payable 4 weeks prior to arrival, returned within 10 days of departure if no damage
- 4% added to balance for PayPal processing fees
What's Included
- linen/towels supplied free of charge
- electricity included
- central heating included
- welcome pack

What's Not Included
Submitted by owner from cottage guestbook:

Great location and cottage, loved the shoe theme.
C. Allan, Dublin: May 2014

Shoemakers Cottage is truly delightful we have stayed in many places before but this is by far the best! Clean, tidy and wonderful colour schemes, particularly the kitchen, and absolutely wonderful thank you so much.
Hugh and family, Ireland: May 2014

Beautiful cottage, very spacious clean and tastefully decorated. Beds comfortable and lovely garden, well positioned for all of Bangor Amenities. Will definitely be back.
John and Jackie and 3 children, England: June 2014
Thank you it was a great place to stay, would like to return.
David and family, Australia : August 2014


Not displaying correctly?
Click to view
Assistance:
The cottage can be seen to the right of your screen as you look. The image from Google Street View is unfortunately on the dated side and doesn't factor in that this property has been refurbished, but you can still appreciate the location.
Rotating the view is also available by the controls just above the + symbol. Clicking on the arrows on the road enables you to move location.
Click the marker (changes to red on rollover) in the top left for map view. Please note the address provided by Google Maps in the top left corner is not always accurate.
Have fun and we hope you enjoy your holiday ...
Contact the owner by phone:
Fiona
Mobile:
uk
+ intl
Website: click here
Property listed here since: March 2014
Like our site?
Please support us by informing owner that you found their dwelling on IrishCottagesDown.com. Thank you!
This Form: The contents of this form will be sent direct by email to the advertiser and will only to be used to enquire about booking this property.
IrishCottagesDown also keeps an archive copy as a back-up for advertisers. You can reference our privacy statement for more information